Evie - Staneberne With Love to Newfarrier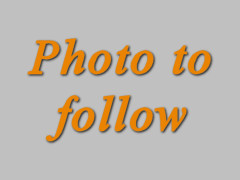 Stewart and Amanda who own Evie are delighted with the way in which she has taken to water work. Like her litter sister, Nellie who is also a member of Grangewaters Working Newfoundlands, Evie only took a short time to find her webbed feet and hasn't looked back since. She has made rapid progress through Sections A and B and is well on her way to mastering the exercises for Section C and beyond.
Evie has a sweet, affectionate and bidable nature which makes her a dream to train. Show her an exercise once and she's got it ... another rising star in our group.
Gallery
Click on the larger image to view the next image or click the magnify icon in the top centre to expand it. The navigation arrows in the thumbnail strip below allow horizontal scrolling.
Achievements
Passed her Section A Test at Bryn Bach Park in September 2010 at just six months of age!
Passed Section B Water Test at Rother Valley in May 2011